Saturday, January 20, 2007

About Hyndburn
The Hyndburn constituency is at the heart of Lancashire's hill country and is centred on the market town of Accrington. It also includes the towns of Clayton-le-Moors, Oswaldtwistle, Church, Rishton, Great Harwood and Haslingden.
A part of Accrington can be seen in buildings all over the world as it is the home of the famous Nori red brick. In one of the most modern brick works in the country, Marshall Clay Products produce over one million bricks per week.
Indeed, the towns which make up the constituency have introduced many new products to the industrial world.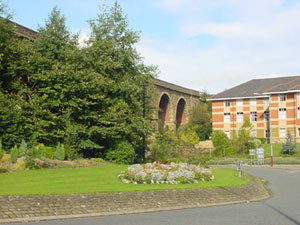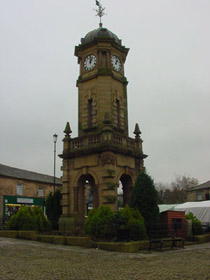 Two great men are associated with Oswaldtwistle. James Hargreaves invented the Spinning Jenny in 1764, which enabled the spinners to keep pace with looms fitted with the new flying shuttle. His contemporary, Robert Peel, is recognised as the father of calico printing.
In Greg's home town of Great Harwood, John Mercer revolutionised the process of dyeing when he invented the Mercerisation process. The clock on the Town Gate (pictured) is dedicated to his memory. Other notable inventions include the cotton carding machine by John Hacking in Huncoat in 1772 and the invention of polyester in Accrington in 1941.
Haslingden was granted a market charter by Charles II in 1676. The town is famous for its stone flags which are exported all over the world and which pave Trafalgar Square. During the industrial revolution there was a thriving illicit whisky trade in the town, a practice now sadly in decline!
The Haworth Art Gallery houses a world famous collection of Tiffany glass. Over 130 pieces were donated in 1933 by Joseph Briggs, an Accrington man who managed the Tiffany works in New York.
Accrington Stanley is one of the most famous names in football, having been one of the 12 founding members of the Football League.
Accrington was also the smallest town in Britain to raise a full battalion in the First World War, the 11th (Service) Battalion East Lancs Regiment, known popularly as the 'Accrington Pals'. In less than 20 minutes on the first day of the Battle of the Somme, 1st July 1916, 235 Accrington Pals died and 250 were wounded as they left their trenches. The large memorial to the fallen in Oak Hill Park is worth seeing.